Nexus Dock is a free dock system for Netbooks, developed by Winstep. It provides easy operating dock system for Windows desktop. Nexus is a multilevel dock system that enables a user to easily launch their applications, on the spot. It is a fully customizable desktop application that can easily manage all applications on your desktop. You can access and launch multiple applications directly from your desktop.
Nexus Dock is a standalone application, that enhances the functionality of your traditional Windows desktop. This desktop manager application provides one-click access to your recently used applications, files and folders. This dock system has several intuitive features.
Some features Nexus Dock System are:
Easy to use
Fully customizable
Theme support
Live Icon reflection
Multi-Monitor Support
Minimize to system tray
Multiple mouse over effect
Get weather forecast
Add icons to its dock
Display running applications
Control multiple applications from its dock
Freely available
You can also organize your Netbooks desktop with Dexpot.
Minimum system requirements that Nexus needs, include:
Windows platform
500 MHz processor
256 MB RAM
30 MB space in hard disk for installation
800×600 screen resolution
Here is a small video tutorial that gives brief overview of working of Nexus Dock System: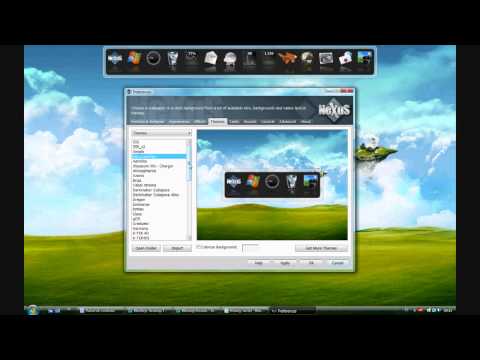 You can also extend your Netbooks desktop space from GiMeSpace.
Nexus Dock system is really a worth taking desktop application that enhances your desktop functionality. With Nexus Dock System, you can access and launch any application directly from your desktop screen. Even, you don't need to go to your Windows start menu and search for your application. You can directly launch application from Nexus dock bar.
You can pin an icon or shortcut to its dock panel. And you can also adjust the Nexus Dock System on your desktop screen, as per your wish. In short, Nexus Dock is a best desktop manager for Windows, that manages everything from your desktop. So, go ahead and turn your desktop into a multi-functional environment. You can download Nexus Dock free.
Be the first to know about Latest Free Software for Netbook